TOOLS FOR DIAGNOSTIC IMAGING OF BRAIN TUMORS

Traditional X-rays are useless for the diagnosis of intracranial tumors, except for calcified lesions. In the last 30 years, thanks to the introduction of computers, less invasive diagnostic imaging tools have been developed.
Computerized Axial Tomography (CAT Scan or CT Scan) and Magnetic Resonance Imaging (MRI) use computerized methods to create a direct image of the brain. Contrast enhancement may depict the lesions more clearly from the surrounding brain. This effect is due to the abnormal vascular circulation in and around the tumor (the blood-brain barrier is disrupted). CT and MRI are complementary. MRI is more sensitive for detecting small lesions and displaying anatomical details. CT is more sensitive for calcified lesions and for tumors that destroy the bone: skull or spine.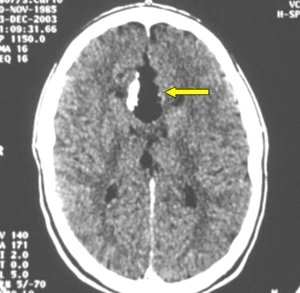 Fig. 3.1: CT scan of a corpus callosum lipoma. This fatty tumor appears as black.
The contrast medium used in MRI is non-ionic and different from the one used in CT.
At present, MRI is the most important tool for the diagnosis of brain tumors and spinal tumors.
People with pace-makers or magnetic metal prostheses are not allowed to enter the MRI room.
Claustrophobic people do not tolerate this examination.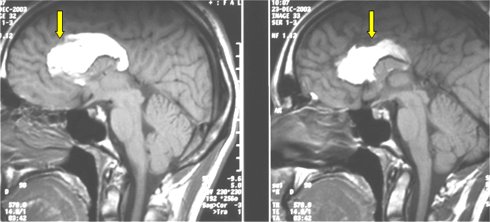 Fig.3.2: MRI of the same patient as in Fig. 3.1. Fat appears white on the MRI image.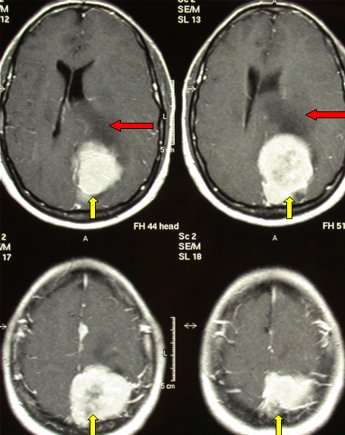 Fig. 3.3: MRI of a large left parietal meningioma. This is a benign brain tumor that may reach substantial volumes.
Page 6

Previous Page
Next Page