DIVISION
The rooms of the neurosurgical Division are located on the 4
th
floor. Inpatients are accommodated in twin rooms with private bath and air conditioning.
There are two single rooms for subintensive neurosurgical care. We do not transfer all the operated patients to intensive care units on a routine basis. In the first two days, most of them are assisted by our dedicated nurses and doctors.
Our neurologists, all of whom are also neuroncologists, prescribe anticonvulsivant therapy and take care of other medical problems of neurological interest. A neuroncological Day Hospital is open daily to serve the needs of our patients with brain tumors. Home care is also provided as an additional service with the financial support of the "Regione Lazio".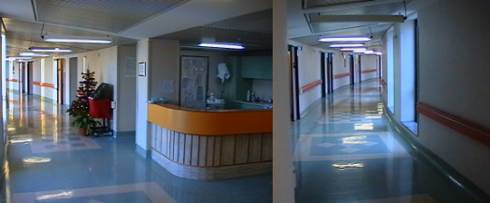 On the left, the nurses' desk; on the right, the area with the patients' rooms.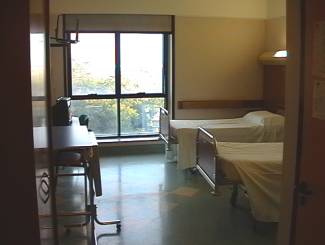 One of the patients' rooms
You may reach the
"Regina Elena" National Cancer Institute
by car from the "GRA" (Exit 26) or by metro (Metro B - EUR Fermi station) and bus (dedicated bus no. 700). From the Fiumicino Airport, the taxi drive will take about 20 minutes.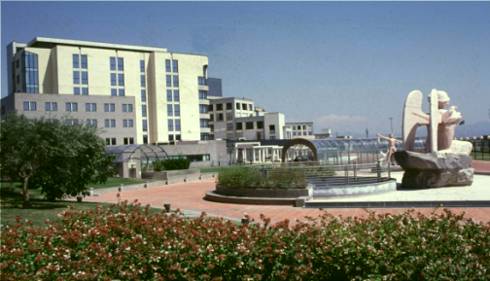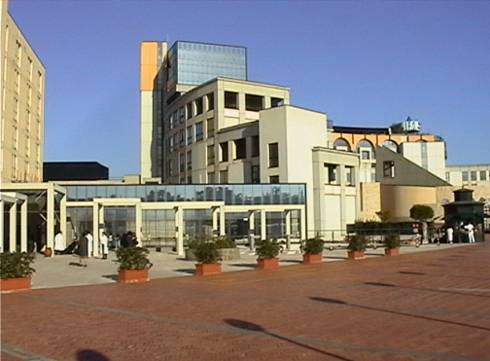 Two panoramic views of the Institute